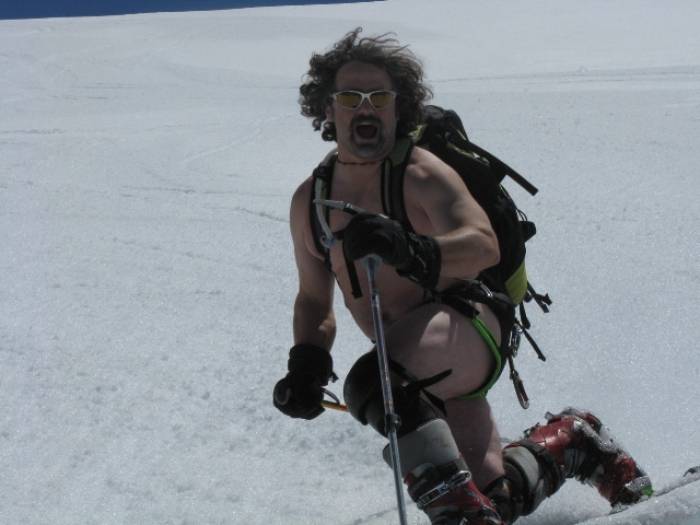 Shop Owner, Jack of All trades
Chris grew up in Seattle, but didn't really get started in the outdoors until at age 17 he heard the mountains saying 'come play with me' while running a shuttle after a day on the Skagit river. By the time he graduated from Huxley College with a degree in environmental education he had begun rock climbing and telemark skiing. While living in Jackson, Wy he discovered wilderness therapy and eventually went to grad school for a Masters in counseling psychology. Overall, Chris spent 10 years in social services working primarily with adolescents before opening up Backcountry Essentials. He wants Backcountry Essentials to reflect his commitment to helping others by supporting education, environmental and social services.​

As a jack of all trades, Chris typically masters none; there are so many ways to hurl one's body around - climbing, mountaineering, telemark skiing, kayaking, scuba diving, sailing, and camping - he never could commit to just one thing. These days, though, when not hanging out with his wife and family, or brainstorming new ideas for the store, he tries to maintain some sanity by climbing and skiing and prefers ski-mountaineering as the ultimate playground.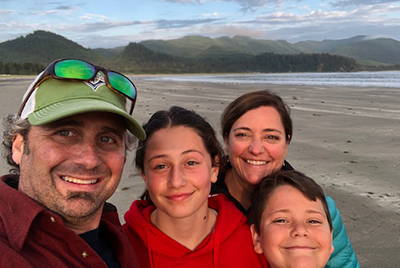 Shop Owner, Bookkeeper
Originally from Walla Walla, I consider myself lucky to have had parents who encouraged me to be active and get outside. Whether it was gymnastics, softball, skiing, camping or fishing our family enjoyed the outdoors together. In another stroke of luck, I chose to attend WWU and fell in love with Bellingham…what a beautiful and inviting city- just the right mix of small town and big city for me. Our life here is blessed and busy with owning a small business, raising two beautiful kids and sharing in this great community. Most days I'm at the store, you will find me up at my desk, trying to keep us organized and although I do enjoy hiking, skiing and climbing, I love a great day at the beach or being creative while knitting or sewing.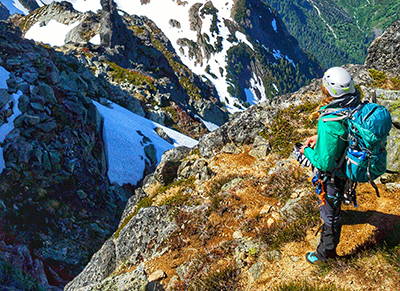 Shop Manager, Buyer
I grew up in the hills and river bluffs of Nebraska, and among the many lakes up North in Minnesota, but always longed for the mountains. Even as a young child I never wanted to stop exploring outside and thankfully my parents encouraged my adventures. While I was still in college I visited the PNW and to say that I fell in love is putting it mildly, so after completing school I packed up my car with all of my belongs and moved out to Seattle fueled by a dream of exploring this amazing state. I have been out here for 13 years now and my list of places to go and adventures to be had only keep growing! It is fun to be a part of a local shop where sharing stories, adventures, and helping create an awesome experience for people outdoors is my day to day job.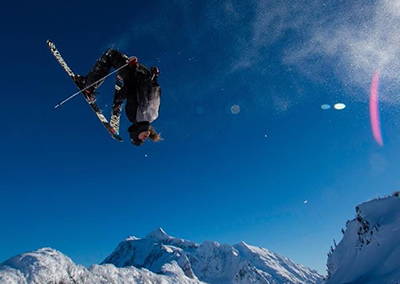 Lead Boot-fitter
Grew up ski racing on boiler plate ice in Minnesota at Hyland Hills. Moved west to Montana in search of the cold smoke pow and found it in the many ranges around Bozeman. Thinking the rumors of cascade concrete were false, moved to Bellingham last year to ski Baker. The rumors were true, but not in the worst way!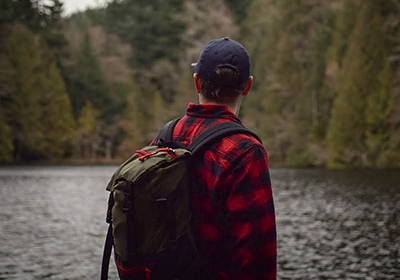 Marketing Manager
I'm a culinarian, world traveler, backpacker, and wannabe Jeopardy contestant. I was born in the Midwest, then moved west to the Rockies and now I'm enjoying life in the Pacific Northwest. I enjoy day-hiking in the Chuckanuts, backpacking in the Cascades and grabbing a brew at any of the awesome breweries here in Bellingham. If you're trying to find me, I'm probably hangin' around a campfire.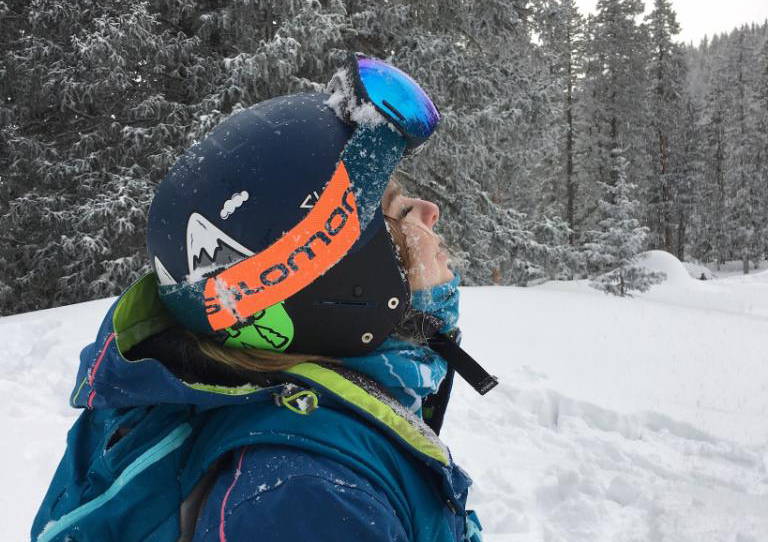 Boot-fitter
I was born and raised in Albuquerque New Mexico and initiated into the ski world at the ripe old age of two. Fortunate enough to live 15 minutes away from the nearest ski area, I got to spend my childhood in the loving arms of snow and sunshine. I began my ski racing career at the age of 6 while simultaneously exploring the world of competitive gymnastics and rock climbing. Following my passions through the years, I continued to race and coach skiing into my collegiate years at the University of New Mexico. I moved to Bellingham in 2018, and have been initiated into the dazzling world of backcountry skiing and big powder!